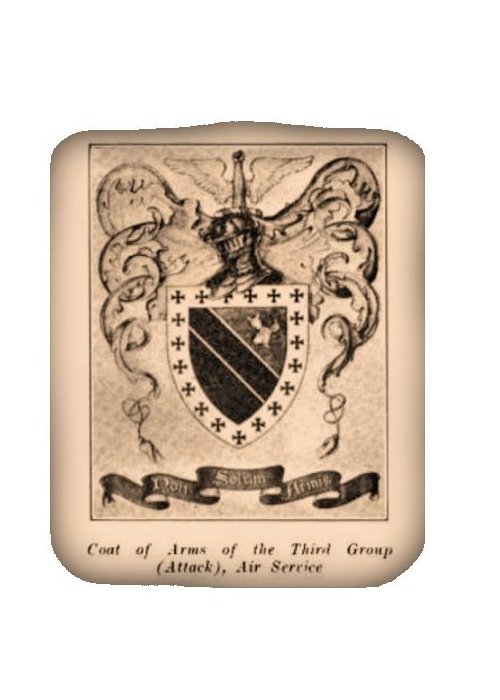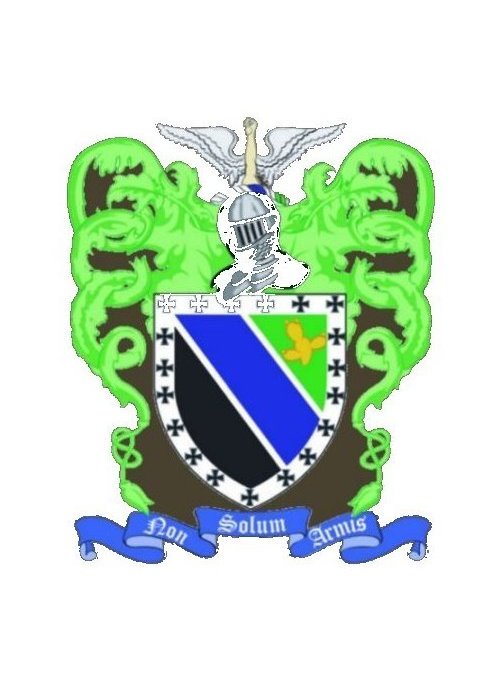 The first Air Service unit to secure its device is the Third Group, comprising the 8th, 13th (old 104th), 26th and 90th Squadrons. Its motto Non Solum Armis, translated, is " Not, By Arms Alone."
The background of the shield is divided diagonally into the original colors of the Air Service, green and black, and over the dividing line is a band of ultramarine blue and golden orange the present colors of the Corps. In the upper portion of the shield is a yellow cactus in commemoration of the first service of the Group along the Mexican border in 1916.
Around the border of the shield are 19 German crosses indicative of the number of German planes credited to the Group during the World War. The crest comprises a wreath of colors over which rises a bare arm, with the hand clenched, between two extended wings. In the coat of arms an ancient helmet with a scroll of plumes is placed, but this is not used in the colors of the Group.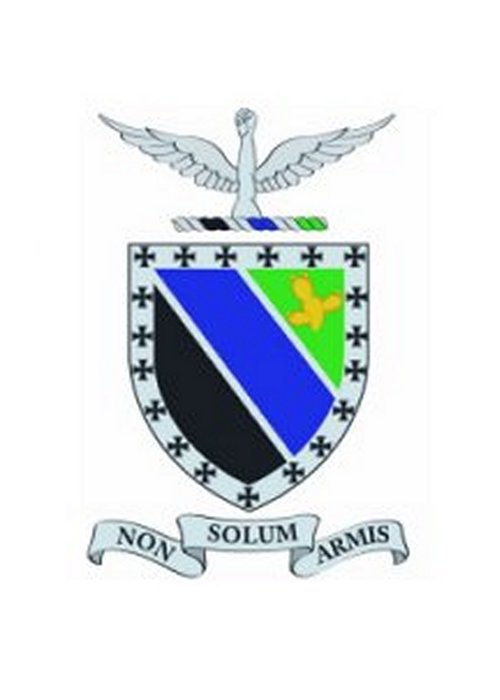 Original Group Emblem: Shield Party per vert in cactus (prickly pear), a bend azure fimbriated of the third, all within a bordure argent charged with nineteen crosses patee of the second. Crest: On a wreath of the colors an arm couped near the shoulder paleways with hand clenched proper between two wings conjoined in lure azure.
MOTTO:
NON SOLUM ARMIS
(Not By Arms Alone)
Approved 17 January 1922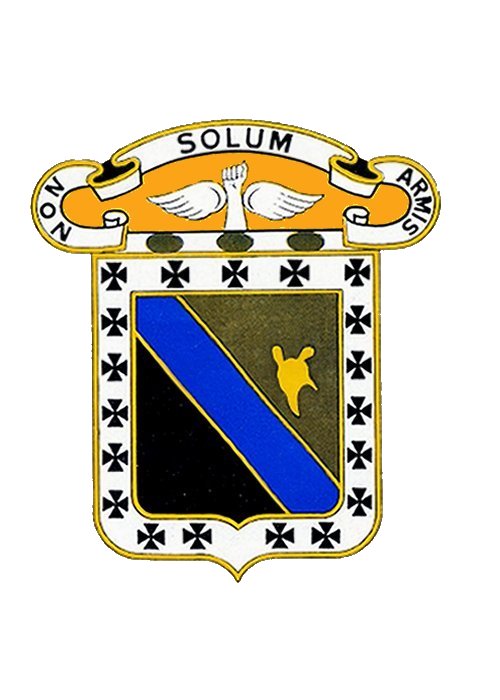 3RD BOMBARDMENT GROUP (L)
Although never officially approved, this variation was used extensively during WW 2. The motto and scroll were relocated to surmount the shield and enclose the wreath and clenched fist configuration, which was slightly used in size to accomodate the new enclosure.